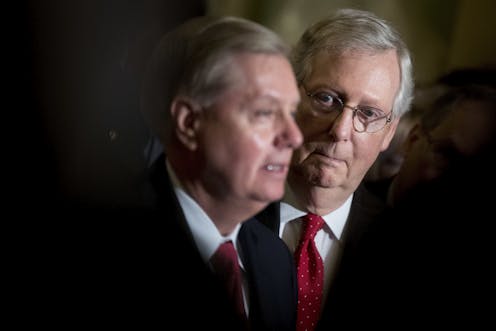 After failing to overturn most of the Affordable Care Act in a very public fight, President Donald Trump has been steadily working behind the scenes to further destabilize former President Barack Obama's signature achievement. A major component in this effort has been an activity called rule-making, the administrative implementation of statutes by federal agencies like the Department of Health and Human Services.
Most recently, citing excessive consumer costs, the Trump administration issued regulations to vastly expand the availability of short-term, limited duration insurance plans.
While the cost of health care is one of the overwhelming problems in the American health care system, short-term health plans do nothing to alter the underlying causes. Indeed, these plans may cause great harm to individual consumers while simultaneously threatening the viability of many states' insurance markets. Having studied the U.S. health care market for years, here is why I think states can and should take quick action to protect consumers.
Comparing crab apples and oranges
Short-term, limited duration insurance plans, by definition, provide insurance coverage for a short, limited period. Since being regulated by the Health Insurance Portability Act of 1996 (HIPAA), this has meant for less than one year. Sold at least since the 1970s, they were offered as an alternative to major medical insurance intended for individuals with temporary and transitional insurance needs such as recent college graduates or those in between jobs.
However, after passage of the Affordable Care Act further concerns emerged over the misuse and mismarketing of these kinds of plans. As a result, the Obama administration restricted their duration to three months.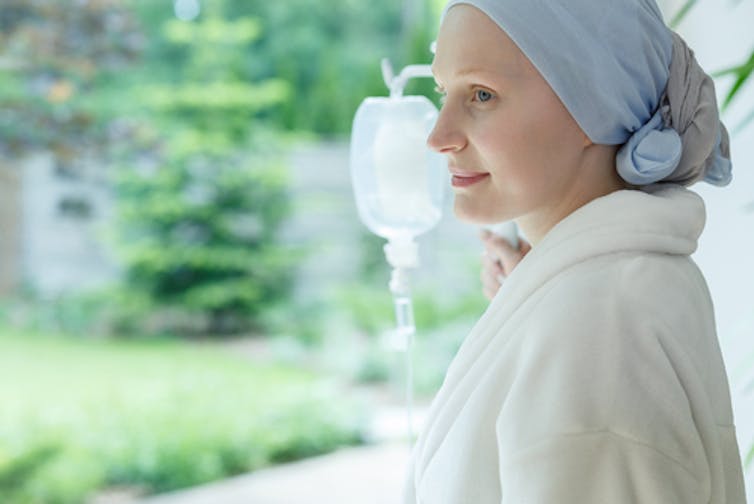 In addition to being shorter in duration, these policies' benefits tend to also be much skimpier than for those plans sold on the Affordable Care Act's marketplaces. For example, plans often do not cover crucial services such as prescription drugs, maternity care, or major emergencies like cancer. Equally problematic, even those benefits covered come with high deductibles, strict limitations, and annual and lifetime coverage limits.
It is important to note that short-term health plans are also not subject to any of the consumer protections established by the Affordable Care Act. This means, for example, that insurers can set premiums, or even refuse to sell to an individual, based on a person's medical history. Moreover, consumers must update their health status every time they seek to purchase coverage.
Crucially, short-term health plans have shown to be particularly discriminatory against women. For one, women are charged higher premiums. Moreover, they are likely to be disproportionately affected by medical underwriting for pre-existing conditions like domestic and sexual abuse and pre- and postnatal treatment.
Because plans are so limited in benefits, and because insurers are able to deny coverage to sicker individuals, short-term health plans come with much lower premiums than standard insurance plans with their more expansive benefits and vastly superior consumer protections. Indeed on average, premiums amount to only one-fourth of ACA-compliant plans.
Too good to be true
While short-term insurance plans are more affordable in terms of premiums, they come with a slew of problems for consumers.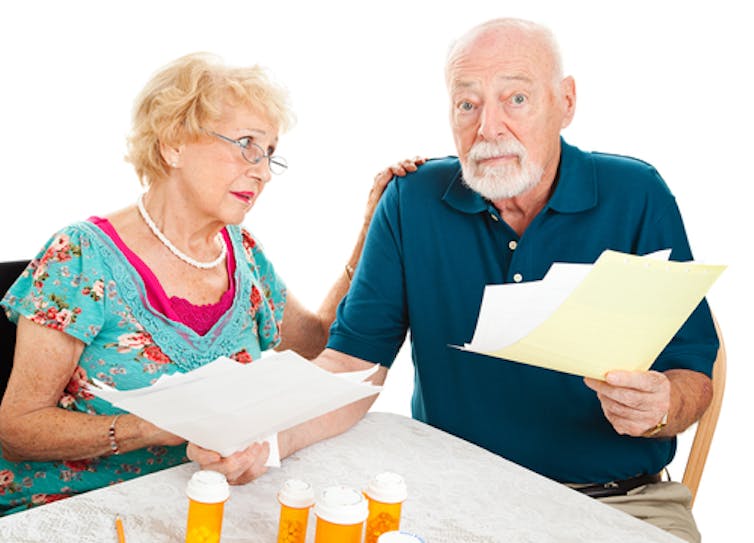 For one, consumers have a tremendously hard time understanding the American health care system and health insurance. Predatory insurance companies have been known to take advantage of this shortcoming by camouflaging covered benefits, something the Affordable Care Act sought to ameliorate. Mis- and underinformed consumers often find themselves surprised when they actually try to use their insurance.
Even for those who are aware of the limitations, problems may arise. Unable to predict major medical emergencies, consumers may be confronted with tens of thousands of dollars of medical bills if they fall sick or face injury.
Moreover, insurers are also able to rescind policies after major medical expenses have been incurred if consumers failed to fully disclose any underlying health conditions. This even applies to health conditions that consumers had not been aware of prior to getting sick.
While some may argue that this is the fault of the those who purchase short-term insurance, it causes problems for all of us.
For one, these individuals may refuse to seek care. This could result in severe consequence for their and their family's well-being and ability to earn a living.
At the same time, medical providers will shift the costs of the resulting bad debts to other individuals with insurance or the general taxpayer.
Bad for the individual, worse for all of us
Short-term insurance plans are perhaps even more problematic for the health of the overall insurance market than they are for individual consumers.
With a very short implementation time frame, insurance regulators in the states only have until October to prepare for the potentially significant disruptions to their markets. This leaves little time for analysis and regulatory preparation.
Yet long-term consequences are even more concerning. Healthier and younger consumers are naturally drawn to the low premiums offered by these plans. At the same time, older and sicker individuals will value the comprehensive benefits and protections offered by the Affordable Care Act. The result is the continuing segregation of insurance markets and risk pools into a cheaper, healthier one and a sicker, more expensive one. As premiums rise in the latter, its healthiest individuals will begin to drop their coverage, leading to ever more premium increases and larger coverage losses. If left unchecked, eventually the entire insurance market may collapse in this process.
This could be particularly problematic in states with relatively small insurance markets like Wyoming or West Virginia where even one truly sick individual can drive up premiums tremendously.
States have options
The expansion of short-term health plans is one action by the Trump administration that states can counteract relatively simply. Currently, states serve as the primary regulator of their insurance markets. As such, they have the power to make decisions about what insurance products can be sold within their boundaries.
Action can be taken by insurance regulators and legislature to create relatively simple solutions. While the vast majority of states have failed to create consumer and market protections, a small number of states have done just that.
New York, for example, has banned the sale of these plans.
Others, like Maryland, have strictly limited their sale and renewability.
Treating the symptoms, not the cause
Many Americans struggle to access insurance and services despite the Affordable Care Act. While the Affordable Care Act has unquestionably improved access to insurance for Americans, cost control and affordability are truly its Achilles heels. Indeed, some Americans lost their limited benefits, lower cost plans when the Affordable Care Act did not recognize them as viable coverage.
The Trump administration has rightfully highlighted to high costs of the American health care system. However, offering consumers the opportunity to purchase bare-bones insurance at lower costs does nothing to solve America's health care cost problems.
If access to insurance is truly a concern for the Trump administration, I believe it should seek to convince the remaining hold-outs to expand their Medicaid programs. Also, I think discontinuing its actions to destabilize insurance markets would also go a long way to reducing premiums.
Yet when it comes to altering the underlying cost calculus, there are no simple solutions. Administrative costs are too high. Medical quality is too low. Resources constantly get wasted. Consumers could do more to be healthier.
Ultimately, I see it coming down to one crucial problem: Providers, pharmaceutical companies, device makers and insurers are making too much money. And it is these vested interests that make structural reform of the U.S. health care system a truly herculean endeavor.
But unless Americans and policymakers of both parties are willing to address this root cause, any reform effort amounts to nothing more than rearranging the deck chairs on the Titanic.
Simon F. Haeder does not work for, consult, own shares in or receive funding from any company or organization that would benefit from this article, and has disclosed no relevant affiliations beyond their academic appointment.